Homo Faber returns in 2020 for a second edition of the ground-breaking cultural exhibition dedicated to the best of European craftsmanship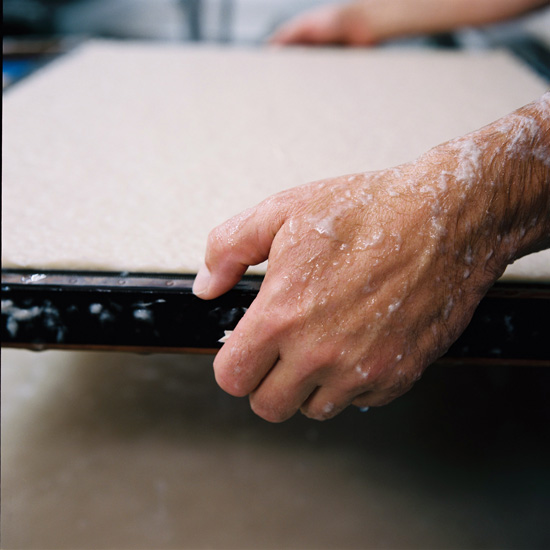 photo Susanna Pozzoli. Gangolf Ulbricht at work in his workshop in Berlin © Susanna Pozzoli / Michelangelo Foundation 2020
Magnae Chartae
Inspired by the paper artists of Japan and Europe, and curated by Michele De Lucchi
This exhibition pays tribute to the diversity of paper crafts, including paper making, book restoration, bookbinding and calligraphy. Visitors can witness the skill and artistry of artisans at work in the room or use the on-site "ink bar" to try out the gold nib of a Montblanc pen. Discover paper artworks made by highly skilled artisans and decorated handmade Italian wallpapers. Photographs by Italian photographer Susanna Pozzoli will showcase the Gangolf Ulbricht paper making workshop in Berlin.
HOMO FABER 2020
Homo Faber 2020 celebrates the best of European and Japanese craftsmanship in the beautiful premises of the Fondazione Giorgio Cini in Venice. The month-long event will host 17 exhibitions and installations presenting the work of European master artisans and also welcomes Japan as a special guest. Exhibitions will spotlight the country's venerated craftsmanship traditions and honour its influence on European craftsmanship. Together, the exhibitions showcase a wide array of materials and expertise, from traditional skills in danger of being lost to the most cutting-edge contemporary techniques.
The world-class curators, designers and architects creating the 17 exhibition spaces are: Italian architect Michele De Lucchi, London-based fashion exhibition designer and curator Judith Clark, Japanese designer, professor and curator Naoto Fukasawa, French museum director and porcelain expert David Caméo, Belgian-Italian gallerist Jean Blanchaert, acclaimed architect Stefano Boeri, American director and visual artist Robert Wilson, German designer Sebastian Herkner, vintage car broker, expert and collector Simon Kidston, Japanese museum director Tokugo Uchida, renowned Japanese photographer Rinko Kawauchi, French curator and porcelain specialist Frédéric Bodet, Italian university professor and craftsmanship expert Stefano Micelli, French interior designer and scenographer Sylvain Roca and Italian architect and Professor Alessandro Pedron.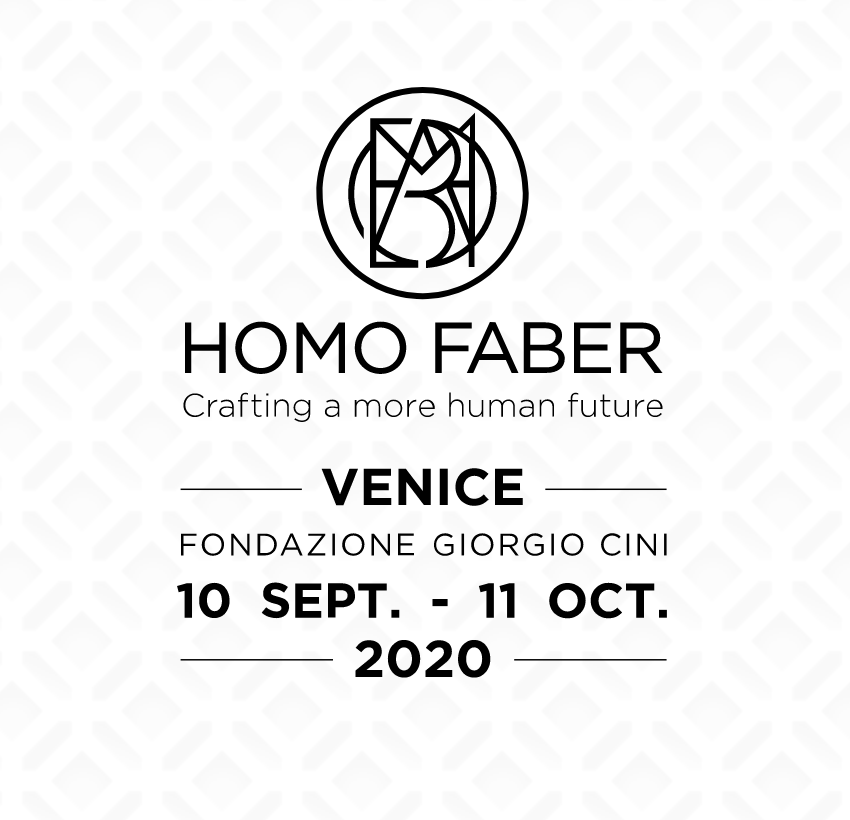 info@homofaberevent.com - www.homofaberevent.com